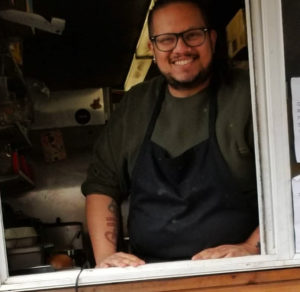 It all started with Deepak Saxena, the chef/owner of DesiPDX, a now beloved Portland food cart established in 2015.
A passion project became a whole new career for the former tech worker. Deepak is a first generation Indian American with a unique background and perspective on food.
For 7 years Deepak worked steadily to increase his following by making consistently fresh, inventive, delicious food.
He stayed late, opened early, and eventually began hiring people to support a grander vision for his future on the food scene.
You can visit DesiPDX seven days a week at the Prost pod, 4233 N Mississippi, for delicious dahl and rice, cardamom chai chicken, masala pulled pork and tandoori tempeh curry. You can even order ahead online here

In July 2022, Deepak  launched his first brick and mortar restaurant Masala Lab, the only Indian brunch place in town that spins traditional American breakfast favorites into richer, spicier Indian versions of themselves.
Masala Lab is located at 5237 NE MLK in Portland OR, 97211
Open for brunch 7 days a week from 9am-3pm
Another project on the horizon is Chaat Wallah, a new food cart at NE 72nd and Prescott at the new Upright Brewery, serving up Indian sandwiches and snacks
Scheduled to open Winter 2023.
Stay tuned for updates!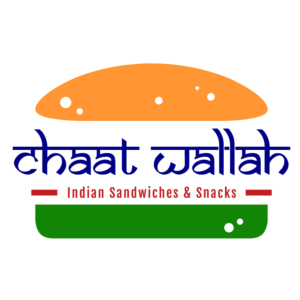 Masala Lab also serves as the headquarters for Masala Catering and commissary kitchen for DesiPDX and Chaat Wallah.
The Lab is at the heart of the operation, and this is where you will find Deepak, now captain of a crew of 12, turning out amazing flavorful food and following his instincts and passion for people and community.
Masala Catering offers popular options from across our menus to create an especially delicious and flavorful event for your friends, family, and colleagues.